---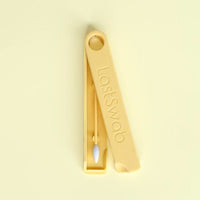 LastSwab Beauty
LastSwab is a reusable, sustainable and sanitary alternative to cotton swabs, buds, and Q-tips. It helps combat the billions of single-use cotton swabs that are produced every day.
The tips of LastSwab have the resilience to be cleaned thoroughly, enabling long-term use. You can easily clean LastSwab with soap and water. 
You just saved the planet from up to 1000 cotton swabs with your purchase of this reusable swab!